Have you ever heard of a child page in WordPress?
It is an excellent feature provided by WordPress. Although it is not so commonly used feature. Still, it can be fruitful if you know how to use this feature.
There are pages on our site/blog that are more important than others. So we don't have to treat all of them the same way.
Throughout the article, you will learn everything about a child page and how you can create one for yourself.
What is Child Page in WordPress?
As you know all your pages don't have to be the same. You can create a proper hierarchy of pages as per their importance.
As the name suggests a child page is a subpart of another page. As a result, you can't create a child page without a parent page.
These types of pages are mostly used by the business. Because they have much information to show. Suppose you run a car repair business. Let's say you have a website for it. You have a services page on your site where you show your services.
This services page will be your parent/main page. Let's say you have grown your business now you want to show more information about your services.
If you try to add all that extra information on the services page. This will not be the best way as the page length will oppose it.
So how can you create it the proper way? This is where a child page comes into play. Let's say you offer two types of services. The first one is on-site, where the customer has to come to the garage.
While in premium services you provide walk-in services to your customer. The customer just needs to contact you and book an appointment.
In this type of situation, you can just simply create two sub-pages of services.
The first page will be on-site services and the second one will be walk-in services.
The purpose of creating a child page is to elaborate on what the parent page offers. You can also say that a child page is the extension of a parent page.
How to Create a Child Page?
Creating a child is as simple as just creating a normal page. Here I will show you how you create a child page in a couple of clicks.
Step 1- To create a sub page go to pages from your WordPress admin panel. From here click add new. This will create a new page.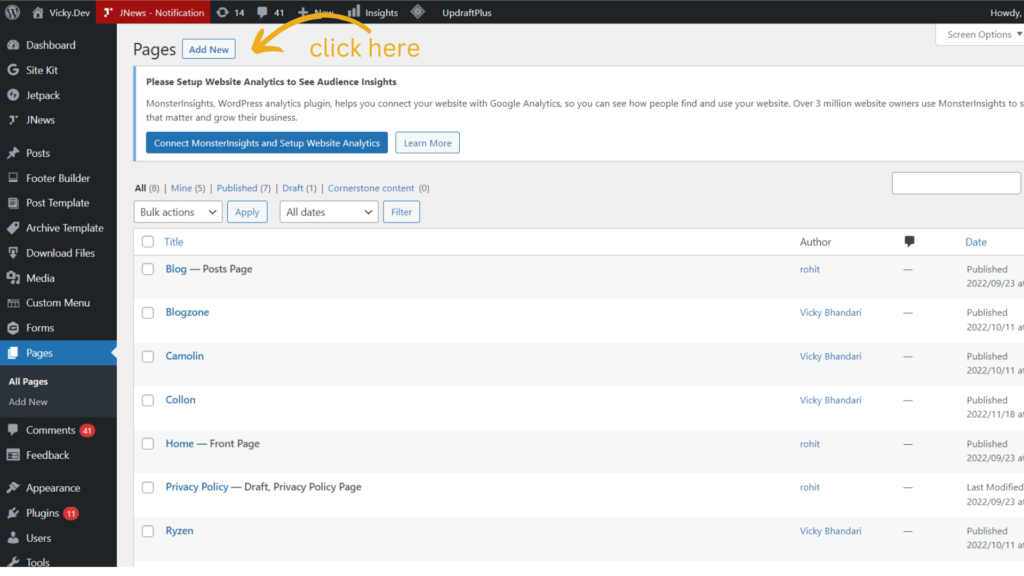 Step 2- Now select your parent page from the page attributes on the right. In case you don't find it check the screen options.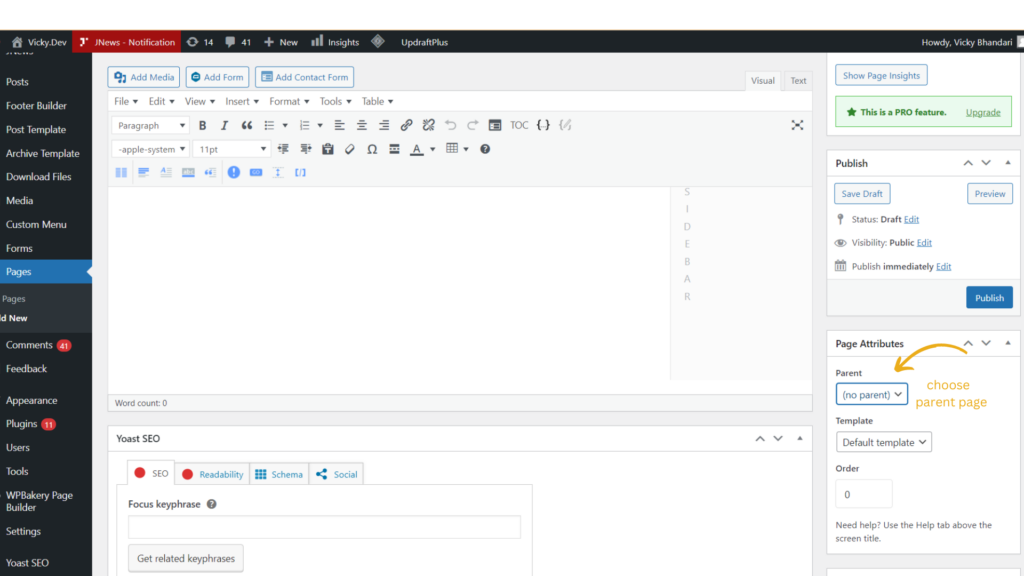 Step 3- Now you have created your child pages successfully. Set them properly in the menus. That's it you are good to go.
Child Page vs Parent Page the Difference
A parent page is superior to a child page. How? Because it is not possible to create a child page without a parent page. While a parent page is fully independent. This brings me to the most important difference.
A parent page leaves its mark on a sub page whereas a sub page doesn't.
Benefits of a Child Page in WordPress?
Although the benefits of creating a child when are many. Here I will show the most important ones.
1. Makes the User Experience Better
Everybody loves a good user experience. A well-organized site makes the site much better. When a user finds everything the information easily. Chances of him staying at the site increase. In addition to this, a well-organized site leads to better sales.
2. Good for Search Engine Ranking
Don't confuse the child page with just navigation. It is much more important than that. When the site is well structured, it gets easy for search engines to find the information.
As a result of it, the search engine leads will be far more relevant. When searches are more relevant, the chances of your blog growing increase drastically.
---
Final Thoughts
Finally, we have come to the end of this article. We tried to make you understand everything about a sub page. Now it is up to you how you want to use it. We can't control the user's behavior but we can make our site user experience better.
So follow the guidelines provided by us and organize your site better.
If you like this then, you might also like our guide on how you can boost your WooCommerce speed. 6 Easy and Effective Ways to Speed Up WooCommerce- Ultimate Guide.