Are you a teacher looking forward to a tablet to teach your students efficiently? Or do you want to use it for your learning? Whatever you want, you surely need a pen tab to do your work better. There are plenty of brands that make these pen tablets. It gets difficult for an average person to choose the right one, so I give you the five best pen tabs that you can use for online teachings or other purposes.
Why is the Pen Tablet Essential for Online Teaching?
Before COVID, no one has ever thought about a situation like this. Unfortunately, it affected the world so hard that the world somehow stopped for a while. As a result, It disrupted office work completely. Hence no one was prepared for the lockdown life.
Students are the ones affected the most by COVID. As a result, teachers and management had to find a way to continue their studies. Fortunately, online teaching came to the rescue.
However, we can't compare online studies with physical classes still better than no classes. It gave teachers the option to teach students from their homes.
But the problem arrived for practical subject teachers. Teachers can't maintain the same quality in online classes.
To overcome this problem, the teacher started using tools like a whiteboard. But it is difficult for students to understand from the whiteboard as it needs to be visible to the camera.
The other method is to use a pen and paper, but the issue remains the same.
Fortunately, there is an excellent tool that makes teaching practical subjects possible. Yes, you heard it right. This tool is called a pen tablet.
It does the same work as a virtual whiteboard. You can do both, whether you want to write something in it or draw a graphic.
Below I have listed the seven best pen tablets for online teaching.
1. XP Pen Artist Pro 13
The best pen tablet I come across while making a list is the XP Pen artist pro 13. There are multiple reasons behind this. Let's start with the display. The XP pen comes with a full HD 13 inches display. In addition, it has a matte coating over it. The gap between the glass and the actual display is so low that it makes drawing in it much more impressive.
Let's talk about the other aspect of it, the pen. The quality of the pen is excellent. You will not feel any glittering while using it. In addition, it supports, it supports upto 60-degree tilt which is a new feature.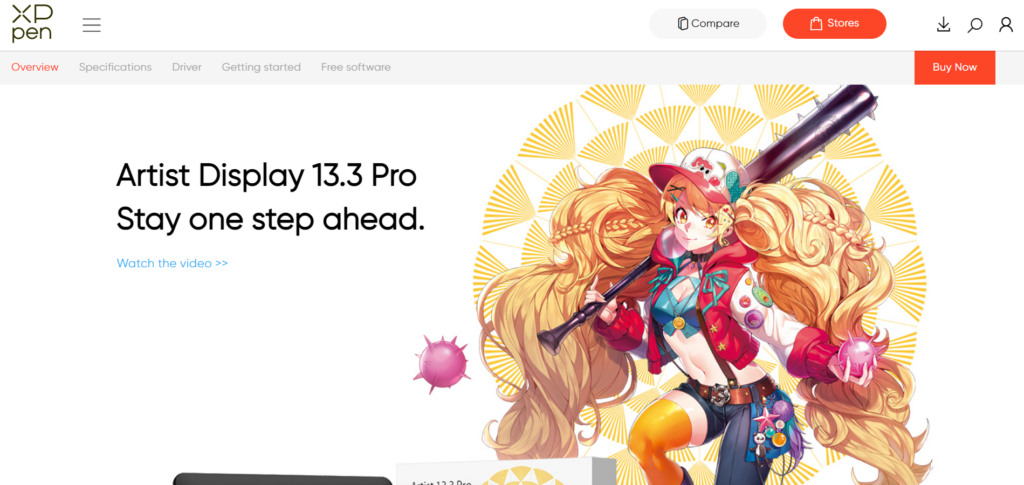 Overall, the XP pen tab is an excellent choice for anyone looking for a tab for drawing purposes. However, some options provide more value than XP. But you need to pay a lot more extra.
The reason behind putting this first is the price-to-performance ratio.
Price: 253$
2. Wacom Intuos
The second pen tablet on the list is Wacom Intuos. If you don't know, Wacom is one the most famous pen tablet maker in the world. It comes in two variants, small and medium.
The brand has taken care of small details. For instance, it has a rubbery back that makes it more stable. The tab has four small buttons on its back that you can use as shortcuts.
Let's talk about the pen quality. It's good for the price. The pen has two functional buttons in it. However, I didn't find these buttons that helpful. It may serve you better.
I don't like that you don't get a pen stand with the tablet. So, it would be best if you use it with care. Otherwise, you may only have a tab left with you.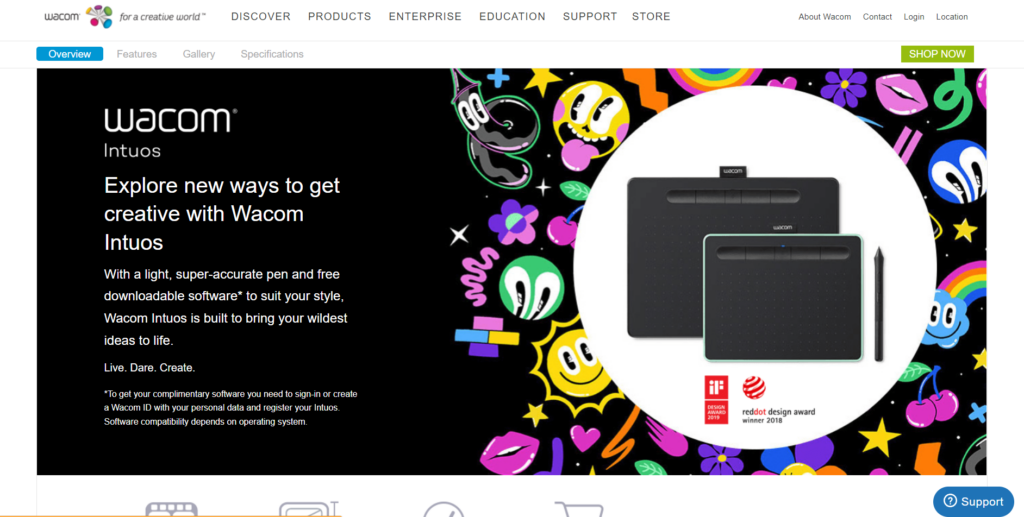 The Wacom Intuos also has a Bluetooth variant, for which you need to pay $20 extra. That's a fair deal seeing that working wireless is much better than working with those tangled wires.
Overall, Wacom Intous is an excellent and budget-friendly buy if you look forward to buying a pen tab.
Price: 55$
3. VEIKK VK1200
Another pen tablet on the list is VEIKK VK1200. Talking about the looks and design of the tablet, it feels good. Especially the metallic back, I am still determining the exact material, but it looks good.
It has an 11 inches screen with a matte coating over it. The pressure sensitivity is around 8192, which is excellent. There are six buttons on it that you can customize per your needs.
Let's talk about the most critical factor of a pen tab, the screen. You will notice this tab has big bezels, as big as they can get. The screen quality is alright, but not good, either. The viewing angles could be better.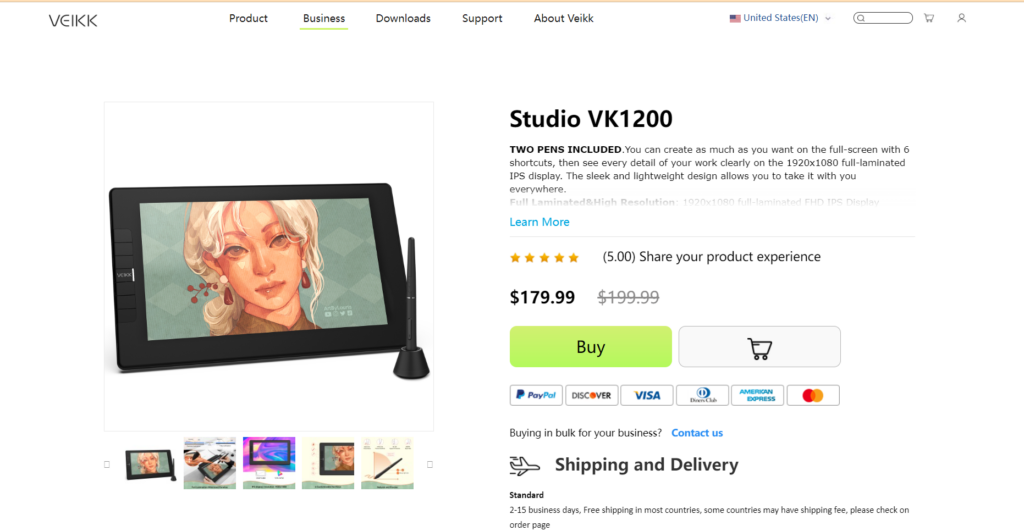 The screen could be more impressive, but it compensates for it with accessories. It comes with two pens out of the box, which is excellent, and the pen quality is also good.
If you are starting with your pen tab experience, you can go for it. It gives you a feeling of writing on paper. It comes with excellent build quality and lots of suitable accessories. On the other hand, if the screen is your highest priority, you should look for alternatives.
Price: 159$
4. VIEKK S640
VIEKK S640 is among the budget-friendly pen tablets with many great features. The screen quality for the price is excellent. In addition, the screen supports palm rejection technology. It means it will only register touches with a pen, which is rare for the price.
On the other hand, the pen works great. It has two fully customizable buttons in it. The first is for selection, and the other is for erasing purposes.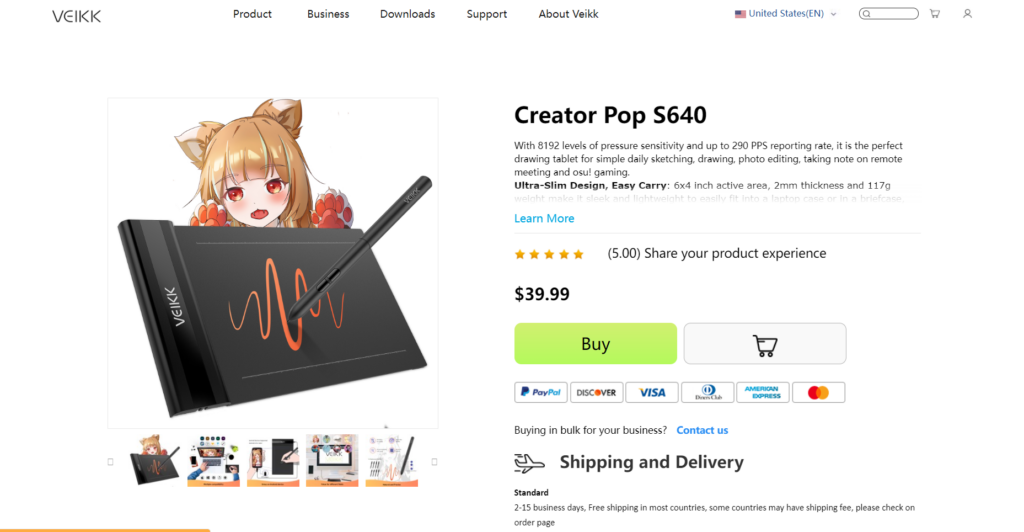 Talking about the other features of the tab, it works flawlessly with an android phone or a PC. We didn't notice any lag while working with it during our testing.
The VIEKK S640 is an excellent tool for the price it comes.
Price: $40
5. Wacom One
There was a time when Wacom used to rule the pen tablets market. Those days anybody who wants to buy a pen tab used to choose Wacom. Later, the scenario changed, and competitors started giving tough competition.
Wacom One continues to push that legacy with its quality for the price. It comes with a 13.3 inches massive display. The display works like an external computer. That means you must plug in the tab with a laptop or a PC.
The pressure sensitivity of the screen is around 4000. The sensitivity is slightly on the lower side, but that's not a big drawback. On regular usage, most users will not feel any significant difference.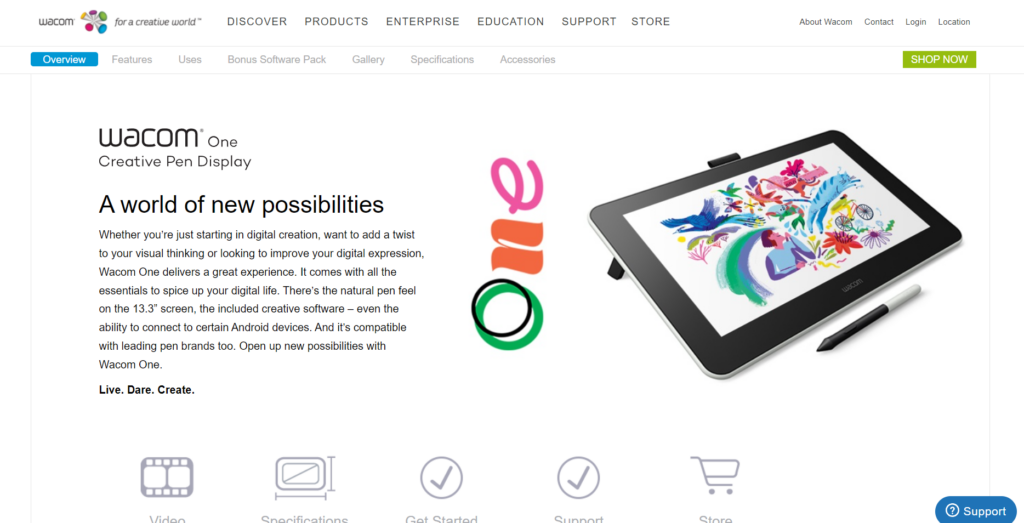 The good thing about the pen is it holds the pressure well. Unlike the expensive series from Wacom, it doesn't have touchscreen support.
It needs some of the premium features. But has all the essential features you need on a pen tablet.
Price: $299
---
Final Thoughts
For now, pen tablets are the best way for a regular teacher or a student to continue studying. Other than teaching, these tablets are great for graphics designers. That is why the pen tab's quality should be good and serve the purpose.
Make sure to distinguish these tabs from a writing tool. Many professionals use these for their artwork. One thing to note is that most tablets on the list are from the budget category.
This is because many of its users are teachers and students. So budget-friendly tablets are more suitable for them.
If you like this article, you can also see my detailed guide on the best 9.anime alternatives to watch anime for free.
Have you ever used a pen tablet before? What was your experience? Tell me in the comments below.