If you are reading "Gaurav Chaudhary" for the first time and wondering who he is? Well, you may not recognize Gaurav, but you certainly know or have seen Technical Guruji's YouTube videos. Besides people wanting to know Gaurav Chaudhary's age, you will not only be surprised but inspired to know about his professional career in the field of technology.
YouTube as a platform has given an opportunity to many content creators of different niches to leave an indelible impression not only in pan India but worldwide as well.
Some of the renowned ones are Flying Beast, Slayy Point, Carryminati, and more. Out of them, Gaurav Chaudhary, aka Technical Guruji, paved his way too.
However, the exciting and encouraging part about his life is not the success he has achieved but the journey till there. So let's look at his triumphant life and, of course, his current age too.
Gaurav Chaudhary's Age & How he Started?
A small middle-class boy from Ajmer, Rajasthan, who was born on 7 May 1991, started his early education at Kendriya Vidyalaya School. Little did he know that his life was bound to change for the best.
As far as his family is concerned, Gaurav lives with his parents and a brother named Pradeep Chaudhary.
As Gaurav was interested in software from the very beginning, he did not let the opportunity to learn about it. It was in 11th grade when he learned C++ coding and pursued his interests further. Consequently, in the year 2012, he moved to Dubai to pursue a prestigious Master's degree in microelectronics at BITS (Birla Institute of Technology & Science) Pilani at the Dubai Campus.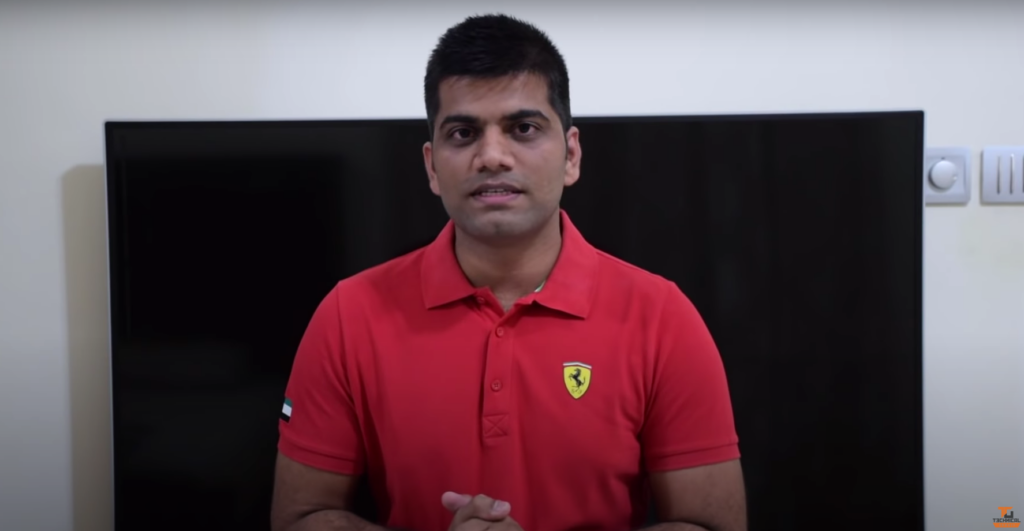 Besides a master's degree, he also entered into the field of research and pursued Nano-science research in particular.
That's not all; after receiving a certification from the security services of the Dubai Police Department, he started a YouTube channel of his own. What happens next in his interest, and why is it worth knowing about life? You will have to continue reading.
His Stellar YouTube Journey
Today, Gaurav is known mainly because of the popularity he earned from the platform only when he decided to transcend his interests in the field of technicality to make content surrounding it.
So, simultaneously, in the year 2015, Gaurav started posting videos. If you are already a true and old viewer or a new one, you will find the content predominantly revolving around smartphones, reviews about android and iMac gadgets, tips & tricks, and many more.
Also, the tagline of his channel describes a lot about him as a person and vision, which is "Making India Technologically Mindful." Besides all this, you can also find the top recommendations of each year, be it the top 10 smartphones and more.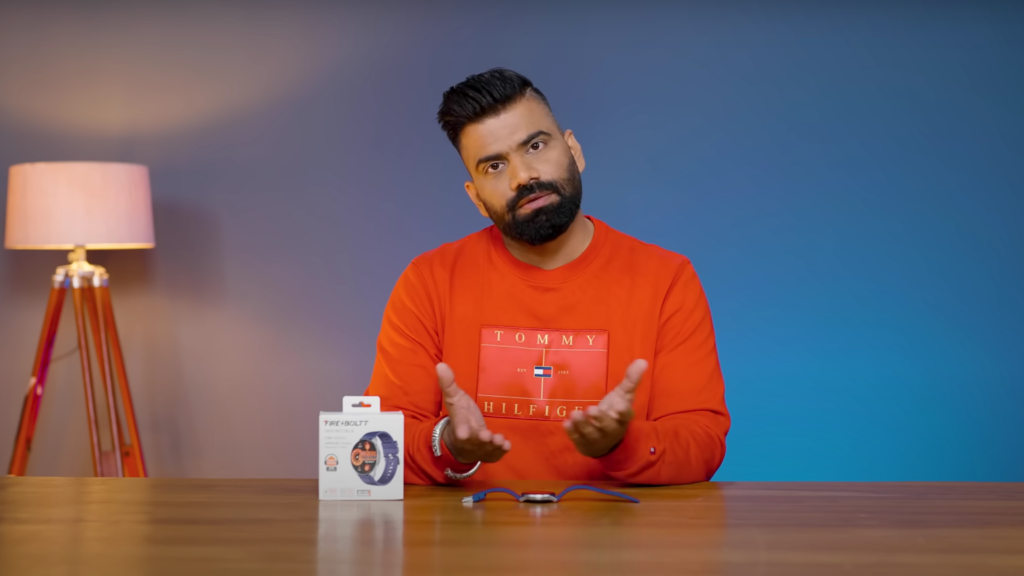 In fact, the best part about his channel is that he explains each and every detail of the gadgets or trends very easily, which is quite understandable for people from all walks of life. This is one of the main reasons that have helped him amass or garner the love of over 22.8 Million people in the form of subscribers.
In addition to his main channel, Gaurav Chaudhary runs a self-titled YouTube where he does vlogging and captures his meet up with world-famous celebrities like Virat Kohli, Yo Yo Honey Singh, and many more.
Also, Gaurav is always sharing exceptional experiences through his videos like Emirates $22,000 First Class Seat – My Costliest Flight Ever, Flying with the Flying Beast, Lunch 5 Rupees, Flying Emirates A-380 in Dubai Mall, and more.
Also, this tech blogger has over 5.18 Million subscribers which are only going to grow in the coming future. It is just the beginning as his diversification in talent and knowledge has helped him create content like no other, so you will be left impressed by him and nothing less.
Gaurav Chaudhary's Age & His Social Media Presence
Everyone has frequently searched for Technical Guruji's age, since it is no less than a surprise that from his young adulthood, he has been able to attract and attract his audience through body of work.
As for his age, according to the year 2022, Gaurav Chaudhary's age is 31 years. That's not all, he has another channel named TG Shorts that has glimpses of his reviews and recommendations on phones.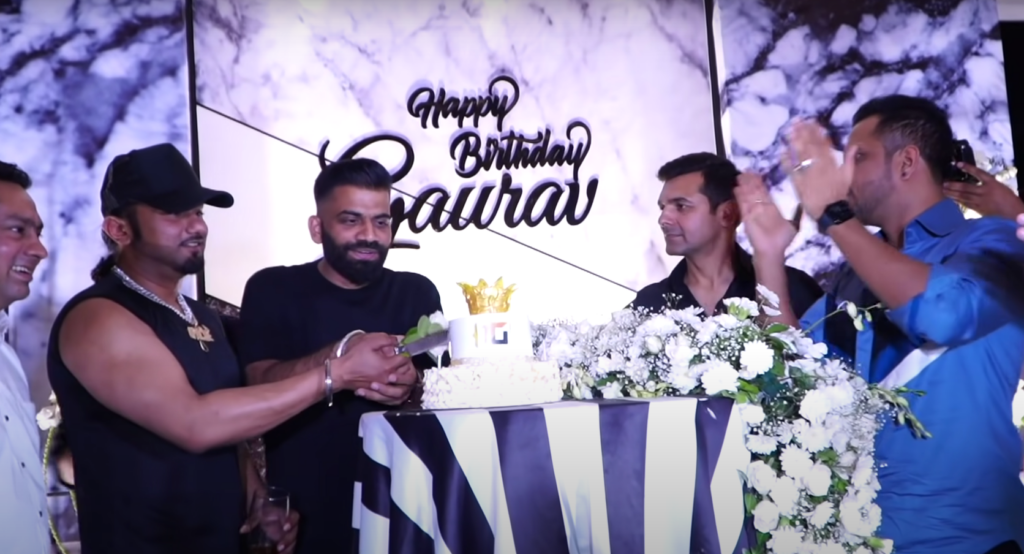 Additionally, in the year 2018, Gaurav achieved the first position as the first tech channel to reach 10 Million subscribers. Furthermore, he has an android app attached to his YouTube channel.
There are no limits to his success and has over 2.3 Million followers on his Instagram page. Many may think that YouTube is his profession but you will be surprised to read that Gaurav is engineer by education, entrepreneur by profession, Nano-science researcher by interest, and youtuber by hobby.
As much as he lives a celebrity life, you can easily spot him living a normal man's life. Currently the tech Youtuber lives in Dubai but he is a true Indian patriot by heart. Overall, you will be attracted to his personality and infectious smile as much as his unique informative content.
In the year 2022, Gaurav's staggering net worth sums up to be over $45 Million. It is no surprise because this techno blogger has lucrative brand deals, endorsements, sponsorships and more.
The Final Words
Usually, we tend to see only the famed part of an influencer's life but ignore the amount of work and intelligence involved in creating a content totally different from others. With this article you very well know Gaurav Chaudhary's age, his admirable body of work, net worth, personal life, and more.
Not many people know but it is his great wit and work that made him make a league of his own. So, if you have not watched his content yet, it's time that you do that. After all, he is a perfect dose of motivation for anyone who wants to grow in life immensely.