Tech Burner's girlfriend is Siddhi Bhardwaj, whose first information was revealed by Tech Burner himself on the vlog channel of Suhani Shah. The vlog was live on 19th March 2021, a studio tour that became his girlfriend's reveal.
As much as Tech Burner has gained immense popularity, this particular video also amassed over 8 Million views. It is not something surprising for people, as the ones who are constant viewers of a specific Youtuber are always curious to know the insights of their personal lives.
Similarly, Tech Burner, among many other Youtubers like Technical Guruji, Techno Ruhez, Technical Sagar, C4ETech, and Technical Dost, has made his name in the tech field has only grown all these years.
The professional achievements of any popular Youtuber attract a lot of viewership, but they capture their interests only through consistent and novel content. If you are a big fan of Tech Burner and want to know about his career pursuits and personal details, please continue reading.
How Did he Become Tech Burner?
Before knowing about his girlfriend and other details, the story behind his becoming a technical virtual expert and Youtuber is exciting and inspiring. Tech Burner is actually Shlok Shrivastava and was born on 3rd December 1995 in Noida, Uttar Pradesh.
Like so many of us, Shlok never thought that his life would change for the best, making him a renowned personality on the internet today. He was born into a middle-class, simple Hindu family where his mother was a homemaker.
Further, he was not the only child and had a younger sister named Riya Srivastava. As far as his education is concerned, Shlok completed his schooling at Delhi Public School and pursued his bachelor's in Information and Technology at SRM. (SRM Institute of Science and Technology)
All this while, he kept convincing his parents not to let him go for college placements and pursue what interested him the most. At that time, he had 10k followers, which made him foresee a successful career.
Shlok commenced by posting on Instagram and later shifted to Youtube. Finally, in 2014, he started uploading tech-related informative videos, which were a hit due to his unique and witty presentation style.
If you don't know, he is the first funny tech Youtuber. In a short period, his fan following and subscribers grew incredibly.
His Passion
Today, Tech Burner is renowned, popular, established, and trendy, so much so that people want to know every little detail about him. His vision was never money-driven; in fact, the fuel to his passion was his self-belief and desire to make things work for him.
Unlike today's generation, who want to get everything before starting something, he used to borrow all the required gadgets from his friends, like a camera and microphone, to make videos.
From receiving very few views to actually building an empire out of it has been a long journey. From the very beginning till today, he aims to bring revolution to the field of technology and educate people about the same in a light and human manner.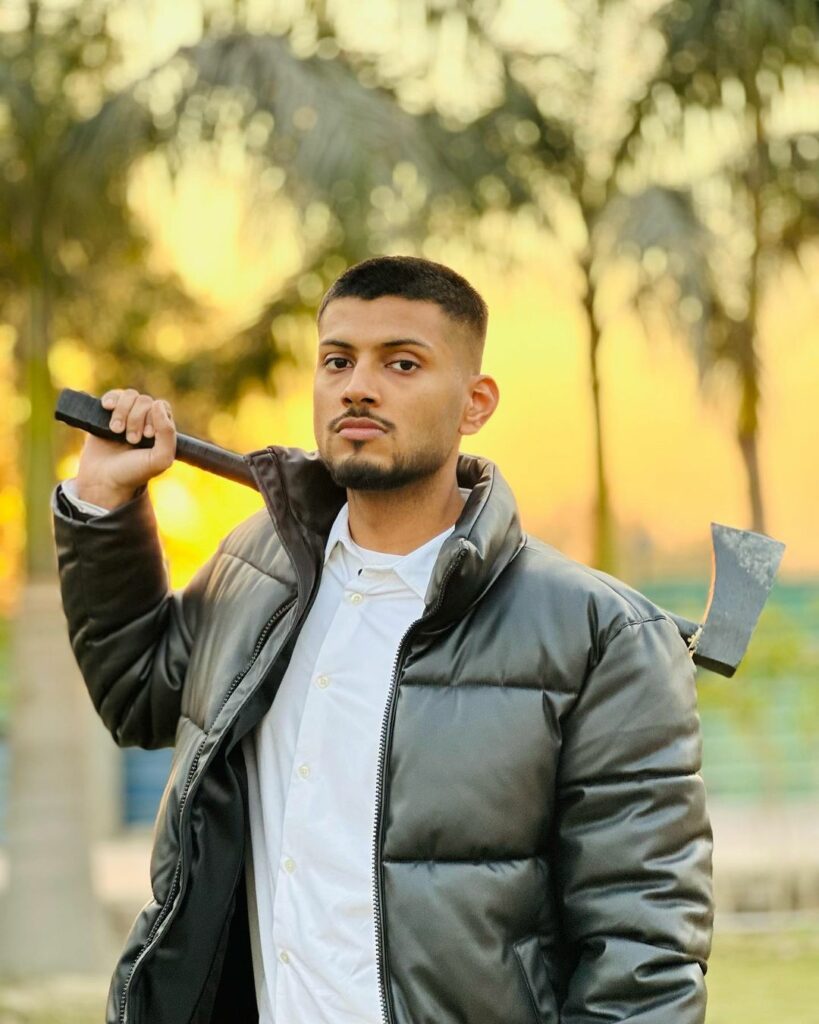 Finally, his ultimate goal is to add value and act as a catalyst for social development by providing technical information. Today, the entire world is working digitally, and in this technically-operative world, you can only make your life easier if you are aware of the ways to adapt.
If you see Tech Burner's content, it has the ability to inspire, educate, and empower people. So, besides knowing about his personal life, checking out his Youtube channels is a perfect dose of motivation to achieve a lot in life.
Shlok Shrivastava's Strong & Unshakable YouTube Presence.
Entrepreneur, Youtuber, influencer, journalist, and affiliate marketer Tech Burner, is no less than a brand today. He joined the Youtube platform on 26th September 2014, and ever since then, he has never looked back.
If you go through his main channel, also titled "Tech Burner," you will find reviews, explanations, comparisons, and detailed descriptions of the latest gadgets.
Some of his most viewed videos are 5 Majedaar Gadgets I bought Online!, Trying 5 Weird Smartphone Life Hacks, Nothing Phone (1) *New Midrange King*?, 5 Weird Everyday Gadgets That You Can Buy Online!, and many more.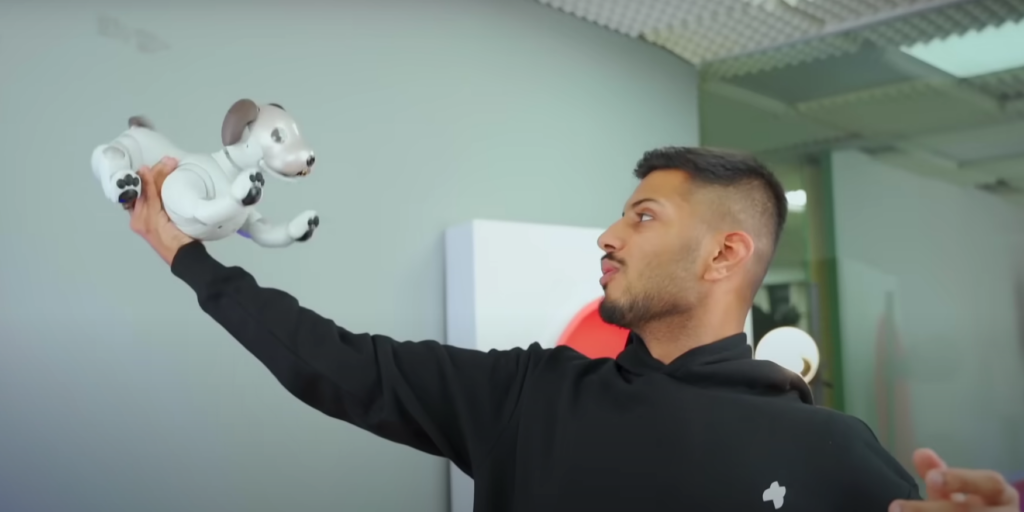 All these videos have over 9 Million views which are more than most other tech channels. As far as his count of subscribers is concerned, in 2022, he has nearly 10 Million subscribers, which is only going to grow in the coming years.
Variety of Content
That's not all; Shlok has many other Youtube channels, like a self-titled one that focuses more on his general life experiences. If you don't, he owns a clothing brand called "Overlays Clothing," which is urbane and of high quality and has a phone cover brand, "Layers."
Besides these main channels, Tech Burner is still catching up in making other creative content that is displayed on different channels like TechBurner Shorts, AlsoTechBurner, TechBurner Clips, and many more. So, it's like you enter his world, and you will get everything from entertainment, knowledge, fun, and motivation.
And not to forget that it was the Youtube platform only where the revelation of Tech Burner's girlfriend happened.
Tech Burner's Girlfriend
Unlike many other Youtubers, Tech Burner likes to keep his relationship with Siddhi Bhardwaj under wraps. You would not see her presence either on his social media platforms, not his Youtube channel.
The only information that ever made it to the spotlight was through his podcast with Suhani Shah. If you go through his Instagram account, you will find more mystery box videos, reels on comparing two things, or his attendance in prestigious places.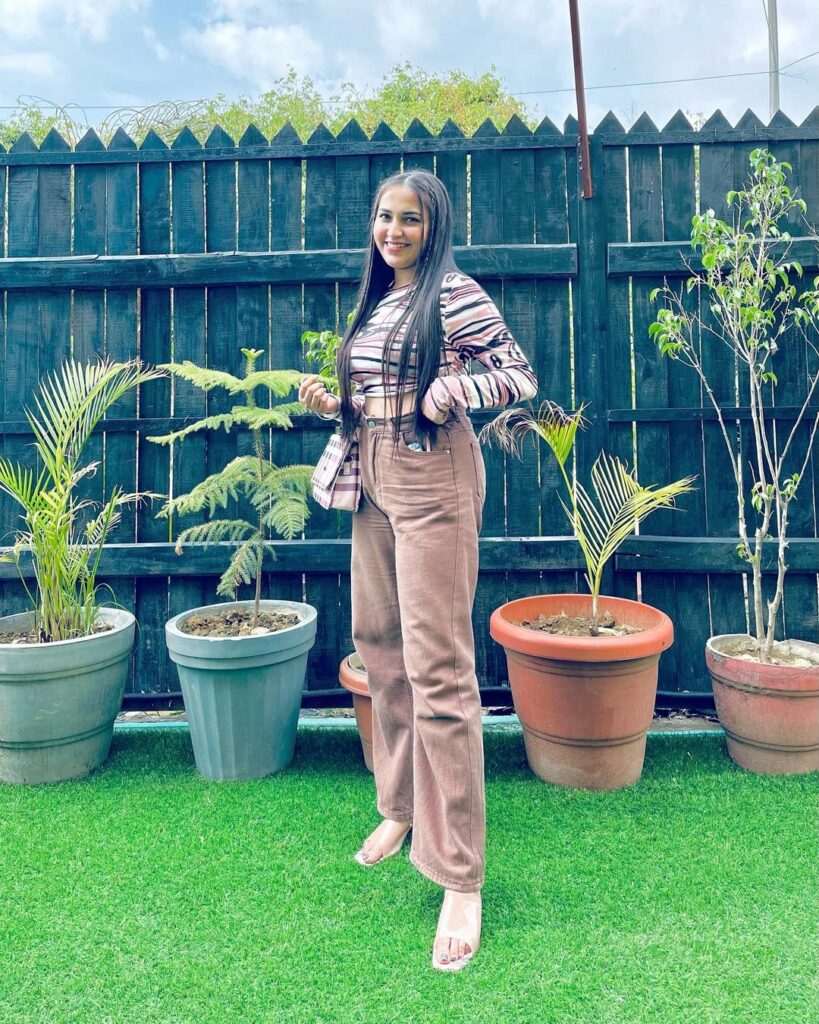 With over 2 Million followers on Instagram, he has made tech simple and entertaining for them. Also, after seeing his growing graph, the world will see his vision and mission to make tech humanly accessible and understandable will definitely be achieved.
---
The Bottom Line
It's normal for his loved ones and fans to be curious about Tech Burner's girlfriend. However, his success results from his consistent work in the tech industry, where his passion and admiration are vibrated in full force.
So, if you are a tech junkie, go straight to his Youtube channel to savor his informative and entertaining content that will develop an addictive interest in technology. Let's be honest; we live in an era where we have to advance with tech.
So, admire him not only for his creativity but also for the passion that he pursued without any fear.
If you are interested in tech, you can also see our other articles, like the best site to watch anime for free.
Who is your favorite tech YouTuber? Let me know in the comments below.