After COVID happened, the services industry skyrocketed more than ever. As a result, the demand for online tutoring is increasing daily. Do you want to participate in this revolution and earn money by offering your teaching services? You have come to the right place.
In this article, we are going to talk about Chegg. What is it? How to register on it? How can you earn money with it? You will learn all this throughout the article. With that said, let's dive straight into the topic.
What is Chegg?
Chegg is a well-known educational platform all over the world. It offers many services for students to grow in their studies. Here you can buy or rent books as you need. It's an excellent service as many students do not have enough money to buy expensive books.
If this is the case with you, you don't have to spend much on books. Just register yourself here and rent books.
It has a community of experts that help students with their studies. These experts help students in business, math, accountancy, science, etc. Moreover, it offers scholarships for needy students.
How Can You Earn Money With Chegg?
Over the past few years, it has grown at high speed. It has become so popular almost anyone looking for online tutoring knows about it. It is an excellent source if we talk about earning money with it.
You can become a tutor here and offer your services. After more students get to know about you, the chances of your earnings increase. If we talk about how much can you earn here?
It depends on your level of dedication and several other factors, such as your level of knowledge, subject, etc. You can make a good amount of money if you have a good grab over your field.
Moreover, It has a point-based system where you get points for your academic expertise. Every time a student likes your answer, you get points. The more you get points, the more you will earn. You can convert these points into vouchers or dollars.
How to Register?
Chegg has a vast community of students as well as tutors. If you want to become a member of it? The process is straightforward. You need to follow some simple steps.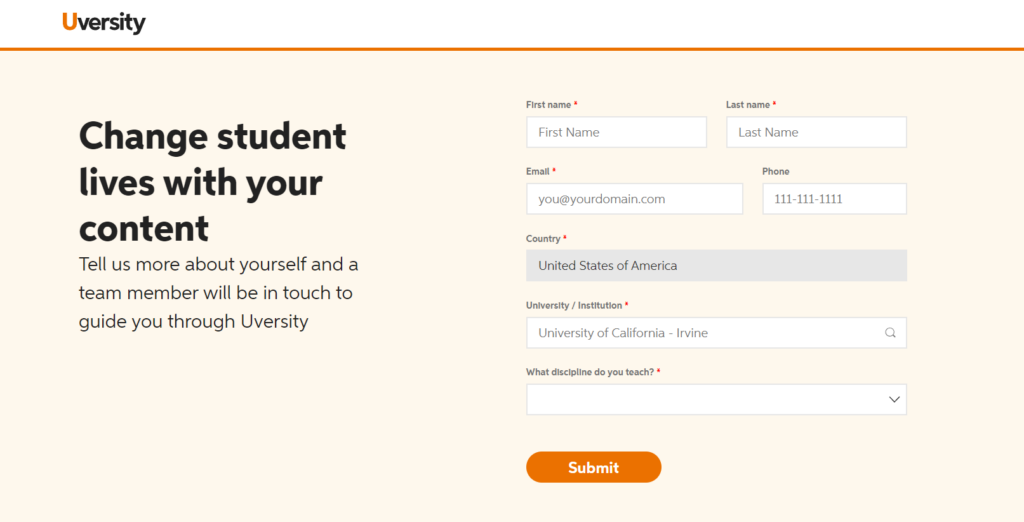 Step 1. First, you need to visit the registration link.
Step 2. After you complete your registration process, you will receive an email or call for confirmation. Now you need to upload documents for verification. Also, you'll need to answer some questions to show your knowledge.
Step 3. After completing the registration process, you have to wait for some days. Although, you can check your application status.
Step 4. After your application is approved, you will become a part of its tutor community. Now you can share your know-how with the thousands of students seeking assistance in their studies.
Once you become a part of the tutor community, the sky is the limit. Solve more and more queries from students, and you will make a good amount of money.
Subjects Offered by Chegg
There are plenty of reasons for its popularity. One of the reasons is that it offers a variety of subjects. This way, it ensures that you will get all your queries solved whether you are a science student or a business one.
Finance and Accountancy
Health care and Wellbeing
Inventory or stock management
Mathematics
Science(all subjects)
Business Studies
Earth science
Engineering
In a nutshell, it offers tutoring services in all major subjects. You can register here as a student if you want someone to help you with your studies.
Eligibility to Become its Tutor.
In general, it has a straightforward process for selecting tutors. Although it doesn't have specific criteria, you still need a good grasp of your subject. It doesn't matter if you are a regular teacher; you can join it.
Chegg's community includes well-established teachers, homemakers, job aspirants, and college students.
It would be best if you had identity documents for verification.
The document names can vary from country to country, but the process is similar.
Essential Documents List
Photographs of the Diploma
Transcript(Scanned copies)
Student id Card
Teaching certification
If you have done any other skills development course, please feel free to mention that here.
Subject-wise Required Qualification
Although Chegg's whole functional process is straightforward regarding service quality, it is rigorous. You can register as a subject matter expert besides a regular tutor. In this role, you have to answer questions posted by students. The Q&A services are subject-based.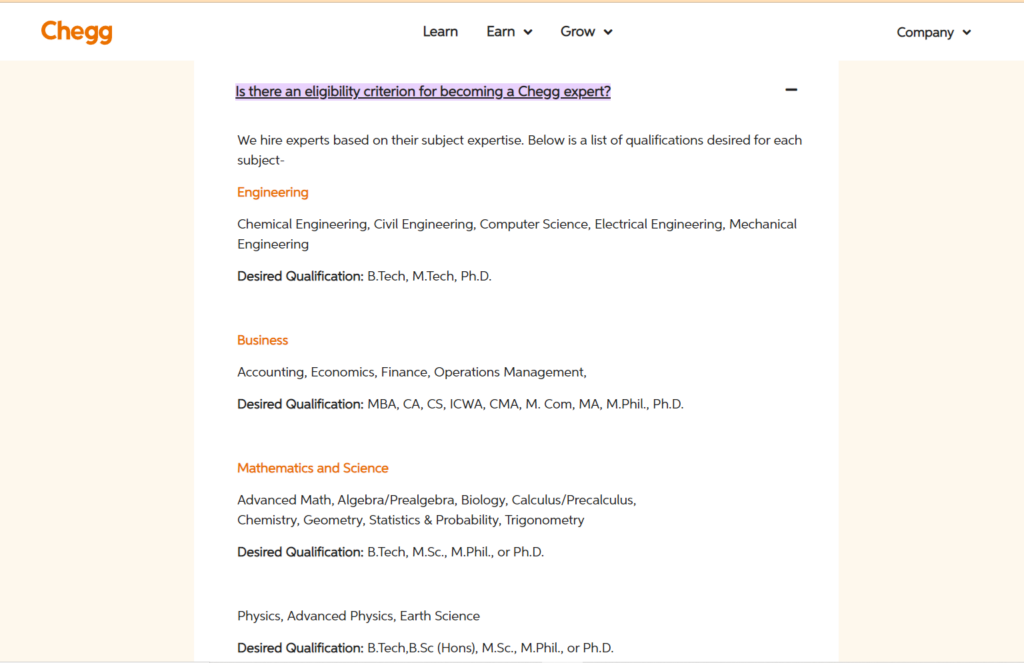 Here you get a score for your performance. If your score drops too much, it can fire you.
How Much Can You Earn/How to Succeed With it?
As you already know, it has a point-based system. Every time you answer a question, you earn points. You can redeem these points and transfer money to your account.
On average, you can earn between 20$ and 30$ for each answer. Moreover, it offers book renting and selling services. If you have books that you don't use, sell them here. This way you will be able to earn extra money.
Earn Money by Promoting
Is there any other way that you can earn money with it? The answer is yes. You can promote it and make money. If you have a site with good traffic, you can promote it there. This way, more and more people will know about it.
In short, it is a win-win situation for both parties. You will get rewarded every time someone joins the platform from your recommendation.
For any reason, if you don't get selected. You can check the best Chegg alternatives where you can show your knowledge and make money.
Conclusion
Each decade brings some change to the world. If we talk about the current scenario, it's online services.
More and more people want to be a part of it. There are plenty of reasons behind it. Online services are far more content than regular ones.
Earlier, you need to be present physically regardless your job type. But this has completely changed over the years. Now despite where you live, you can offer your services worldwide. Let alone the teaching industry.
Chegg is the perfect example of this. With it, you can offer your tutoring services all over the world. Online tutors are in high demand and will surely increase in the future. For example, Q&A experts are in need more than ever.
In short, if you have a good grab and passion for tutoring, you can earn money with it.