What is your experience with train status-tracking apps?
Indian transport is one of the largest in the world. Millions of people in India travel daily. Even though India has had a metro facility for years now, that is limited to a few top-tier cities. As a result, the railways are the primary way of daily commuting for many people.
Because of this, an application that can track train status is a must. However, there are plenty of apps available for this.
During our research, we tried many train status-checking apps. But the problem is not all of them user-friendly. Most of these travelers are ordinary people. For instance, they will only be able to take advantage of the app feature if it is simple. It doesn't matter, even if it has tons of features.
Many of them were buggy and not suitable for most people. On the other hand, some applications were excellent and straightforward to use.
To solve this problem, I have listed the best five train tracking apps in India.
Best Train Status Tracking Apps
Where is my Train
1. While researching the best train tracking apps, where is my train is the best one I have come across. The app was designed and built with considering Indian people in mind as it is available to use in eight regional languages. Its UI is straightforward to use. The 100 million+ downloads are enough to show that this solves most train tracking issues.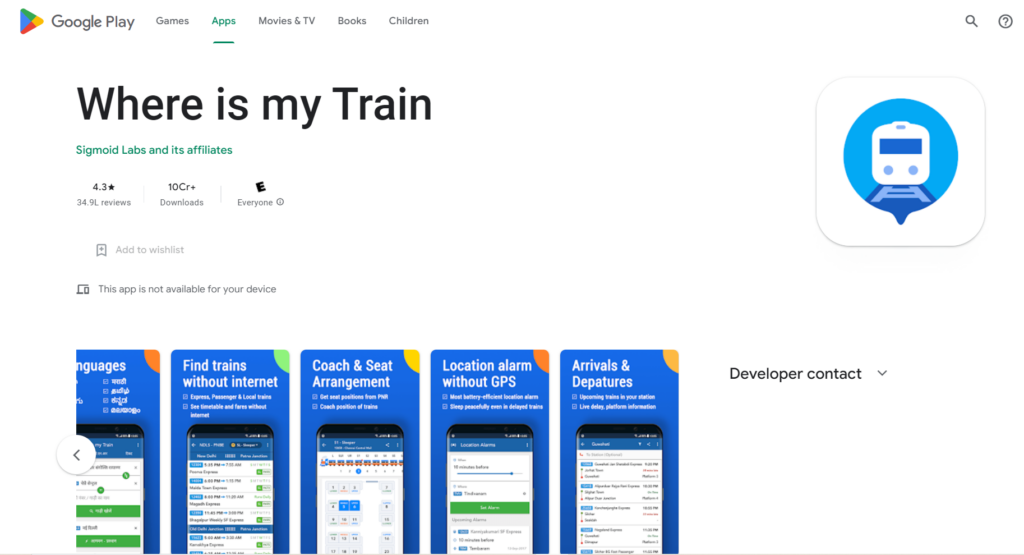 The best thing about the application is it works even without the internet. You will get features like arrival and departure times, seat arrangement, train scheduling PNR, etc.
2. Ixigo
 Ixigo is another great train-tracking app. It gives you features like ticket booking, full refund, offline tracking, PNR, seat availability of 4 months, and alternate options for the same train. In case you don't know, Ixigo is the official partner of IRCTC.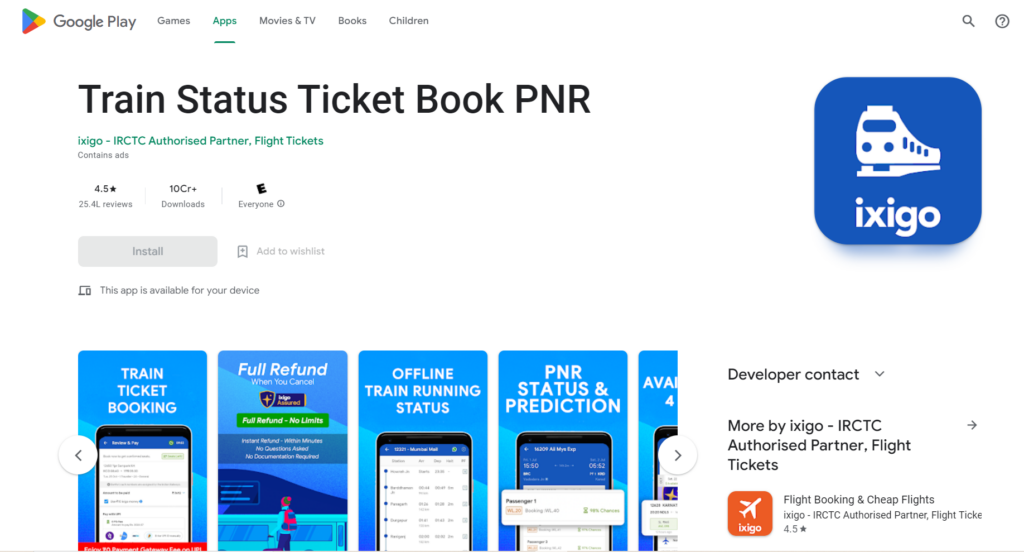 With over 100 million+ downloads on the play store, it is one most used train status-tracking apps. It has an excellent rating of 4.5+, which shows that most Ixigo users are happy with it.
3. IRCTC Rail Connect
IRCTC stands for Indian Railway Catering and Tourism Corporation. As the name suggests, it is an official application from the government of India. It gives you all the essential features like scheduling, PNR, tracking, etc.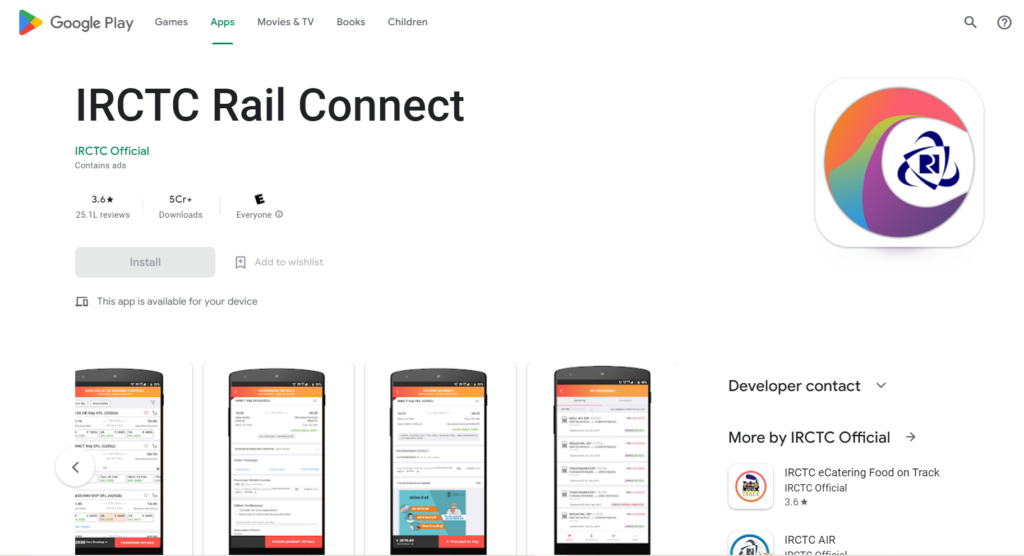 It has over 50 million+ downloads on the google play store. The downside I find while reading customer reviews is that its UI could be better.
4. RailYatri
Railyatri is a well-trusted and loved train-tracking app used by Indians. It offers an application as well as a website. You will find the same feature in both. Railyatri gives you feature like train status, food on the train, PNR, free cancelation, etc.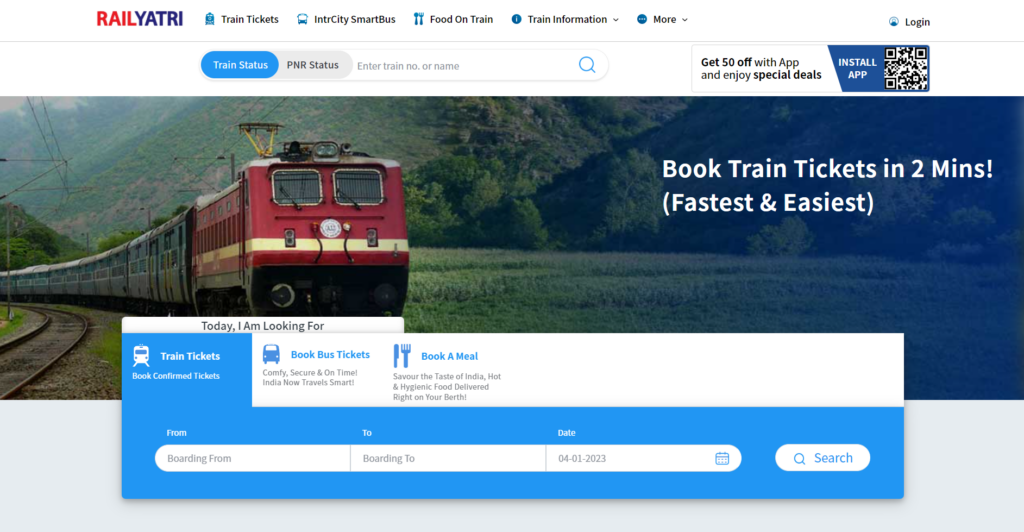 Not just this, it offers you ticket booking for an intraCity bus.
Whether you want to travel intercity by bus or you have a long journey to attend, Railyatri offers both to you.
Talking about the numbers, it has been downloaded over 50+ times on the google play store. In addition, its 4.6+ stars rating shows it satisfies its users well.
5. Confirmtkt
Confirmtkt is a user-friendly ticket booking application. It is the official partner of IRCTC. Talking about the app's features, it lets you search for tatkal tickets and schedule. In addition, it gives you all other standard features like free cancellation,24*7 support, live train tracking, instant refund, etc. For user convenience, it is available in 8 regional languages.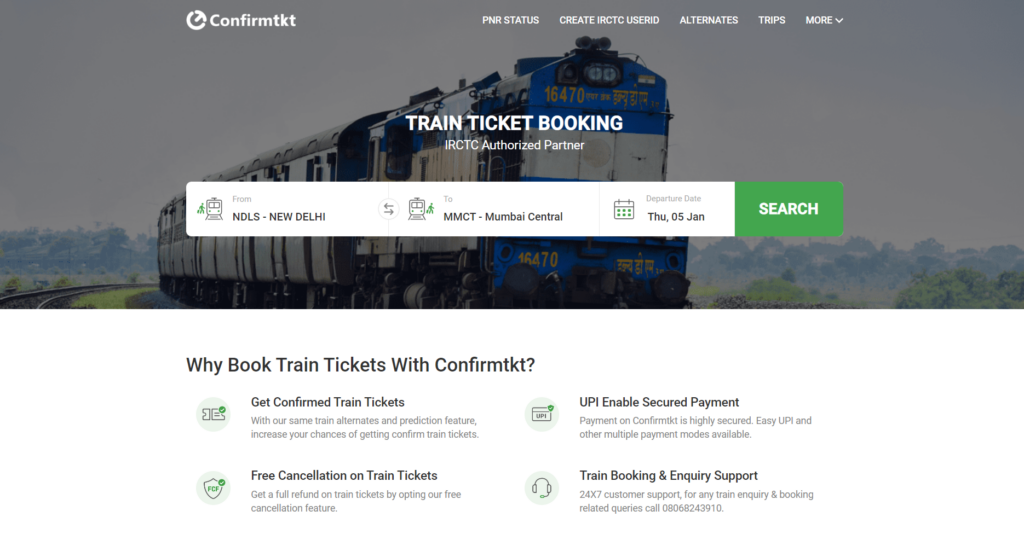 You can use this application for your next train journey, as its 4.6-star rating proves its worth among existing users. Along with this, it also suggests whether to book a ticket or not if the train is on the waiting list. The application has ten millions+ downloads on the Play Store.
---
Final Thoughts on the Best Train Tracking Apps
We have reached the end of the best train tracking apps list. For your convenience, we have handpicked the best train location tracking apps. Please do not confuse the app numbering with its usefulness. All the listed apps are great, and you can download and use either. All these applications give you support in case of any inconvenience.
If you liked this article, you could also see our guide on the best Reddit scroller.
Which train status-tracking app do you prefer? Let me know in the comments below.